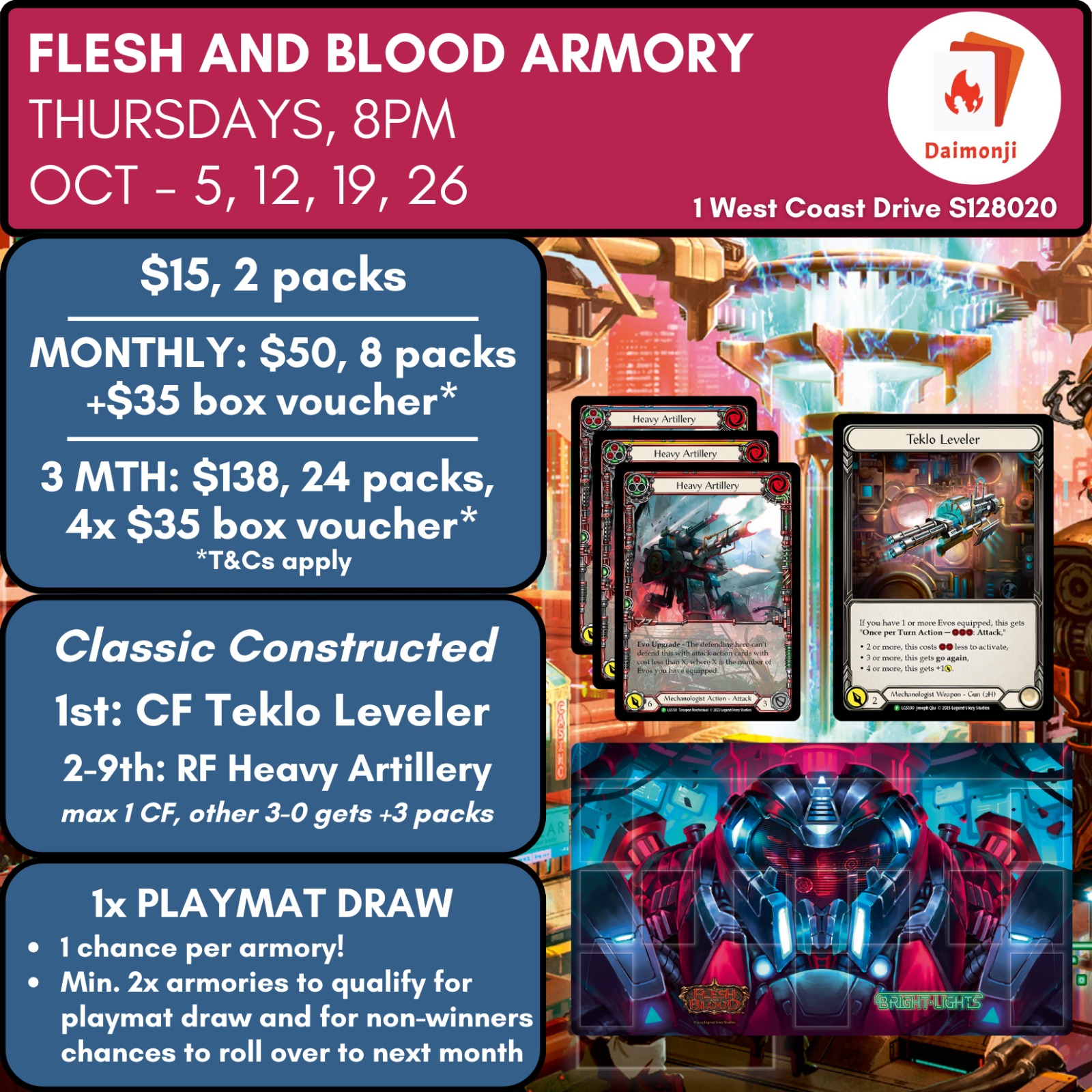 Introducing our monthly and quarterly passes! Get the pass now to enjoy discounted prices and perks like box vouchers and drinks!
Terms & Conditions
Vouchers are non-refundable or transferrable.
1-month expiration date for the monthly pass and 3 months for the quarterly pass.
Drinks are limited to only canned drinks.
Vouchers cannot apply to any other promotions (E.g: special promotions)
Vouchers can be used for PO.
Can be used for all booster boxes except HP1, Blitz Deck and Classic Battles: Rhinar vs Dorinthea.
Claiming booster boxes

24 packs (current / out of print sets)
20 packs (older sets)

Daimonji Collectibles reserves all rights to cancel, terminate, modify, or suspend the terms and conditions for these passes- in whole or in part, with or without notice.