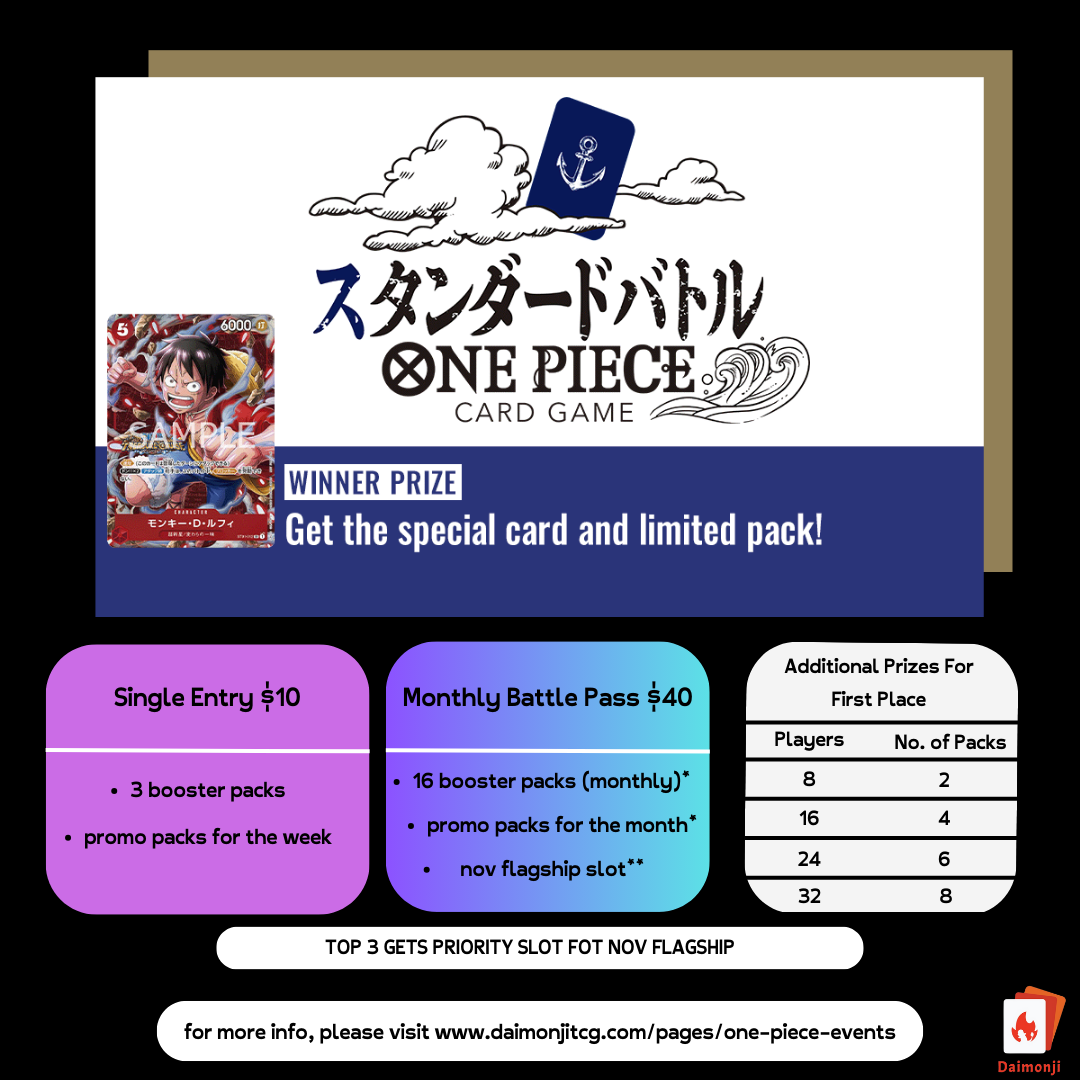 * All 16 booster & promo packs can be claimed at the start of the event calendar day
** In the event of oversubscription, event slots (e.g: Flagship) will be based on first come first serve confirmation
Daimonji Collectibles reserves all rights to cancel, terminate, modify, or suspend the terms and conditions - either in whole or in part, with or without notice.

Frequently Asked Questions:
Q: Can I accumulate points if I purchase the Monthly Battle Pass?
A: Yes! Only the Monthly Battle Pass can accumulate points.
Q: Can I still store packs if I purchase Single Entry?
A: Yes! There is no change to that.
Q: Will the Monthly Battle Pass be available to purchase after the first week?
A: Yes but only with valid reason. We do not want players to abuse the system by purchasing the Monthly Battle Pass to get the promo packs and event priority slot.
Q: If I purchase the Monthly Battle Pass but I am not able to participate for one of the weeks, will I still be able to qualify for the Lucky Draw?
A: No as the Lucky Draw is only for players who attended the event. However, you still get to keep all the booster and promo packs!